USED CARS & SEDAN FOR SALE AT CAPITALAND GMC IN GLENVILLE NY
Smart car shoppers shop at Capitaland GMC when they want a quality used vehicle at a great price. While tooting our own horn isn't normally our style, we think you'll like what you see browsing our online showroom. If you're searching for a great vehicle, that is affordable, stylish and reliable than look no further than all we have to offer.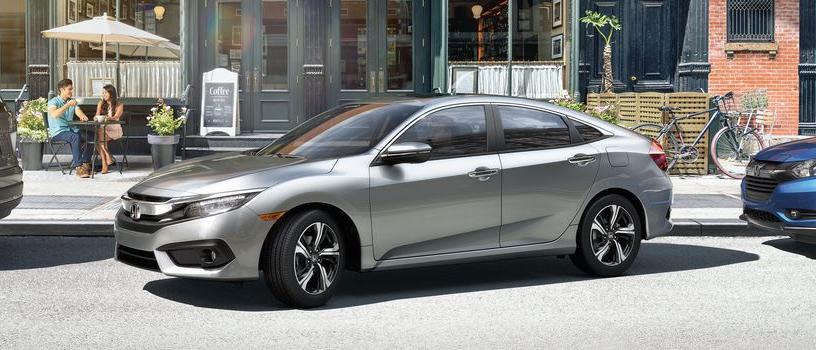 CAPITALAND MOTORS INVENTORY
WHY BUY USED?
Benefits of Buying Used
Schenectady drivers sometimes have reservations about purchasing used cars. They feel it's bringing home another person's unwanted junk or that it will soon take on the role, causing them endless trouble, breakdowns, and further concerns. We're here to tell you that buying a used car can be the best decision you've made in some time when you shop with us.
Cost is the biggest and most obvious reason buyers shop our used car inventory. Saving thousands of dollars is easy when you choose a vehicle that's a model year or two old. Not only do drivers save money, but they also don't miss out on modern technology and features they want in their vehicles. Even our under 15K has something special to offer you!
Apart from the overall lower sticker price, a used car comes with lower monthly payments, easier financing options, and the opportunity to pay off the vehicle and become the owner far sooner than you could when buying new. Drivers with less-than-perfect credit who want the honor of owning their car sooner can't go wrong shopping from our used car inventory.
Colonie NY drivers who shop from our used vehicle inventory also avoid expensive depreciation costs. New car shoppers spend hundreds to thousands of dollars on such fees, essentially tossing their hard-earned money in the trash! Pre-owned vehicles are depreciation-free, saving a ton of cash for the buyer.
A used car also costs less to insure than a new car. Most drivers understand the already expensive rates charged by auto insurance companies. The last thing they want to do is cause an increase in costs. Find a used car in our inventory and avoid excessive auto insurance fees.
Save more money without sacrificing the need for quality when you shop with us for your next used car.
Glenville NY Used Car Dealers You Can Trust
From an impressive inventory filled with the vehicles drivers want to exceptional customer service, incredible specials and incentives and great pricing, car buyers in Albany NY always enjoy a simple, smooth experience when using our service. Browse the online showroom and take advantage of the shopping tools designed to make this an effortless process.
The Year-Round Driver-Friendly Vehicle
Drivers need the extra power and dependability that SUVs offer during the cold winter months when potential snowfall and other weather elements threaten travel. Check out the used Subaru Impreza for a crossover designed for all-weather, all terrains and all seasons.
Style & Practicality
The Subaru Legacy is a stylish family car filled with personality and charm. Although its roomy interior is spacious enough for the family, you won't feel like you're ready for the rocking chair driving it. The Legacy is fuel-efficient, equipped with a V6 engine and plenty of cargo space.
Explore Makes & Models
No worries if the Impreza or Legacy aren't the models you had in mind. We offer a full inventory of used cars from today's top manufacturers, including used models from used GMC and used Chevrolet.
Shop for compact cars, mid-size cars, trucks, and SUVs and drive home the vehicle of your dreams.
Whatever your driving needs, Capitaland GMC has the perfect used vehicle waiting for you. Browse our online showroom, where you can also apply for financing or schedule a test drive. We look forward to working with you!
Disclaimer: The Manufacturer's Suggested Retail Price excludes tax, title, license, dealer fees and optional equipment. Dealer sets final price.

1Dealer Discount applied to everyone