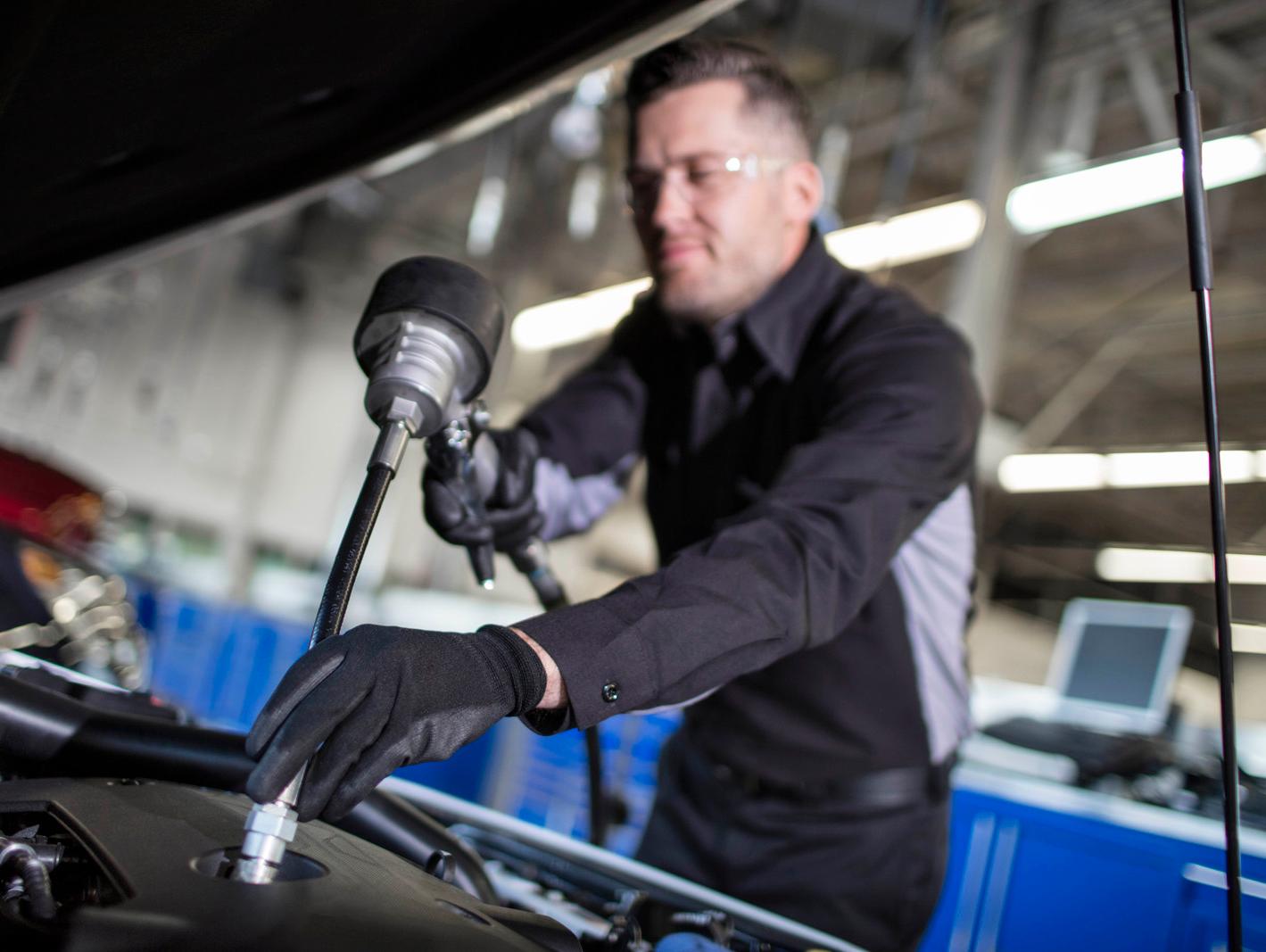 SERVICE AND MAINTENANCE FAQ
At Capitaland Motors we want to see customers enjoy their GMC for the duration of their lease or the many years of vehicle ownership. That's why we strongly encourage owners to come into our Glenville NY service center for scheduled maintenance and repairs to ensure everything keeps running smoothly and safely. Vehicle service can be confusing for many, and while you don't need to be a mechanical whiz to properly own a GMC Acadia, having a basic understanding of these FAQs about
service
and parts will help along the way!
GMC SERVICE & MAINTENANCE FAQ
Why Service Matters
Vehicles these days are mechanically and technologically complex, which is why it pays to come in from Schenectady to have our trained GMC technicians give your model a regular checkup. During these scheduled service appointments, they can give you added peace of mind that your Yukon XL is in good condition or let you know about issues that need to be taken care of immediately or as soon as possible. Avoiding services because everything "seems fine" is like avoiding dental cleanings. Problems may be lurking out of sight and can result in more repairs needed in the long run.
Why Choose Capitaland Motors Over a Local Mechanic?
Perhaps you know of a local mechanic near your home in Colonie NY or you saw prices that were lower than what we offered. In either case, you might be tempted to go with a general mechanic instead of coming into our dealership. While we don't want to fear monger, there are some reasons why we're a better choice: We work exclusively on GMC vehicles, meaning we know best practices, OEM news, and have the computer systems to properly check any systems We use
Genuine GMC parts
rather than aftermarket parts that a local mechanic would purchase If there ever is a recall on a GMC model, our team will be able to quickly remedy the issue Buying or leasing a vehicle is a big financial investment, and it's important to make sure you take care of it for optimal performance. We also regularly provide
service and parts specials
to help make maintaining your model a bit easier.
Why Genuine OEM parts are better than aftermarket parts
Aftermarket parts are generic and made to fit a variety of vehicles from different brands. While that doesn't seem horrible, it does mean that important parts and accessories won't be an exact fit to your specific GMC model or even the trim. This causes the part to wear faster, which negates the cheaper starting price. Another benefit of Genuine Parts and Accessories over aftermarket ones it that you'll get GMC branding. So, if you love your GMC Sierra 1500 and want to show the world, with the right accessories you can find the model name proudly displayed or see how seamlessly the accessory blends into the vehicle and helps maintain its aesthetic integrity.
How to Schedule Service
We make scheduling a service appointment fast and easy. With our
online service scheduler
form you can enter vehicle details, select necessary services, leave any notes, and choose an appointment date and time that works for your schedule. You can call in if you have more in-depth questions, but most shoppers schedule online, as they appreciate being able to pick a time with their calendar in front of them instead of guessing at a date.
What are Common Services at Capitaland Motors in Glenville NY?
We perform a range of services at our dealership from basic to more complex, though common services include engine oil changes, brake service, battery checks, and tire care. Here's how these services can help support your Albany NY commutes.
Oil Change
An
oil change service
is one of the most basic services we provide, but that doesn't mean you should skip! Oil helps lubricate and cool important vehicle components and over time the oil gets gummy and less effective. If you don't come in for fresh oil, the engine can overheat and actually warp, and that repair will cost way more than even a few years of oil changes. Check your owner's manual to see how often you need to come in for oil change service. For most models it's around 7,500 miles or at least once a year if you lease and don't put a lot of mileage on your GMC.
Brake Service
When you're driving your Sierra 2500HD and towing commercial equipment, stopping is very, very important. Signs that you should come in for us to
check your brakes
, aside from the brake warning light, include squealing or grinding noises, a brake pedal that feels soft or "spongy", your GMC SUV or truck pulls to one side, or you smell burning when you brake. Sometimes the issues don't actually have to do with your brakes, but it's important for our GMC technicians to a.) rule that out and b.) get to the root of the issue.
Battery Service
It's a good idea to start getting your battery checked once it's around three-years-old or if you have a very short commute that doesn't allow your battery to fully charge. Signs that your battery is on the way out and that you'll benefit from
battery service
includes a slow turnover once you hit the push button start, flickering lights or radio, and if your battery has needed a jump a few times due to leaving the lights on or if it was a harsh winter with many sub-zero days.
Tire Service
With all the talk of advanced safety features, it's easy to forget how simple tires are incredibly important to safe driving. Proper tire traction helps you stop rain, shine, or during inclement weather, and at our GMC service center we can ensure you have the proper tire tread and seasonal set on. How often you need new tires depends on your driving habits, but typically its around three years. Our
tire finder
tool can help you locate the correct set when the time comes. For low-mileage lessees, tires should be changed at least every five years, even if the tread seems fine. We'll also perform tire rotations to help your tires wear evenly and last as long as possible, since we know buying a set can take a big bite out of your savings.
We hope these Q&A's have made you more confident about vehicle ownership, service, and maintenance. If you have further questions about your GMC and how it's running, don't hesitate to contact our service center. Their goal is to make sure you enjoy driving your GMC every time you turn the key or press the push button start, and they're ready and waiting to answer your questions.